Use Our Admission
Essay Editing Service

to Make Sure You Get into the College You Want

.

We know how overwhelming it is to edit your text after long hours of writing. Therefore, our main task is to help students with editing and revising their texts. Here you can rely on our assistance by choosing your own editing specialist. Even when you think that your college essay is perfect, believe us, there is always room for improvement!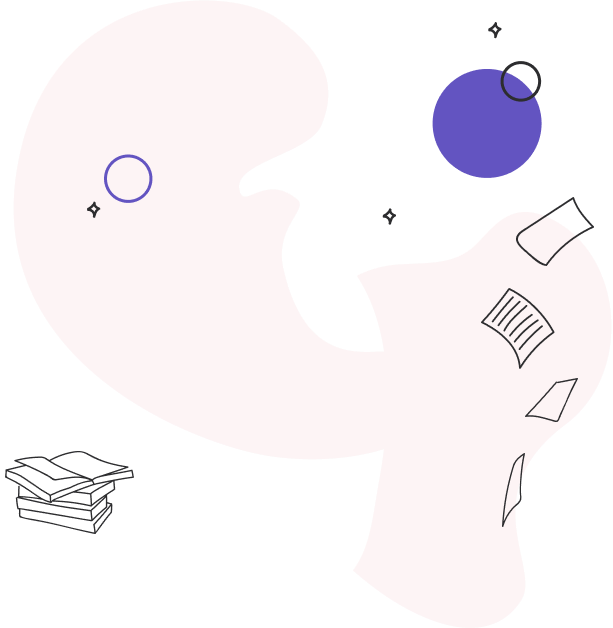 Order your paper
How Our
College Essay Editing

Service Works

.

If you are interested in getting reliable support on editing your college essay but don't know how to do it, don't worry! To better understand how you can place an order, we decided to share these simple steps with you
Place an order
Leave information about the text you want to edit by filling out an application form. Your created order will become visible at our service.
Choose an editor
After reading your requirements, editors will send you bids. Select one of them who suits your preference for budget, rating, and experience.
Book your help
Provide payment to your account. It will not be withdrawn before you approve the completed work from your specialist.
Get the completed document
You can pay and leave feedback on our service once you are satisfied with the result. Download the document with suggestions implemented in your text.
Guarantees Every Customer Gets From a College Admissions Essay Editor
Secured cooperation
You don't need to share your personal details on our website, such as name, surname, birth date, or phone number. We also don't need to know your college address to provide great text revision.
Safe payments
Our online payment systems are fast and secure to keep all your transaction details encrypted. Notice that we don't handle your cardholder details and receive only the bank's information about the provided payment.
Total transparency
We don't hide any essential information our customers should know due to our terms and conditions and privacy policies. Consequently, when you need to ask us something, feel free to contact our support team any time.
Money-back guarantee
If you are not satisfied with the suggestions we made for you, you can ask for a partial or full refund to your account. Still, we will try to cover all your editing needs at the highest level.
No borrowed content
At our service, we don't have one universal template for each text. So, our specialists make improvements while considering the originality of the text. This means you get a polished document that was checked in reliable plagiarism detection systems.
Free additional changes
Within one order, you can ask for additional improvements unlimited times. If you want to rearrange some parts or ask extra questions about some uncertain details, you can do it for free.
Advantages You Get From Our
Admission Essay

Editing Service

.
24/7 support
We understand that receiving answers to your questions is vital. Therefore, we provide editing help no matter what time of day and night it is.
Sticking to deadlines
We are never late with completed orders, so you can stay confident your project will be ready in time. Remember that the time to revise text takes up to 24 hours, so plan to place an order in advance.
Direct chat with the editor
We stand for transparent communication between our customers and editors. Therefore, we created a one-to-one chat every student can use while progressing their order at the account page.
Flexible prices
Using our service, you can find various pricing possibilities. Due to our bidding system, you can choose among various specialists who set both lower and higher prices for their work.
Wide range of experts
We hire only certified revising specialists who can work both with business documentation and academic papers. At our service, customers can select the most suitable experts for their needs.
Unlimited revisions
You can request your expert to make any additional improvements during the order progress if you find a lack of it in your text. You are not prohibited from asking for it again as long as the order has not been finalized.
The Admission Editing Service That Is Ready to Polish Your Writing to Perfection
Writing an admission essay plays an important role in getting into the college of your choice. If the competition for being admitted to the college in question is high, whether you will be accepted heavily depends on how well the admissions committee likes your application essay. Even if you are a good writer, it is not enough to produce a high-quality essay – you will greatly improve your chances if you know what is expected of you, what is likely to produce a favorable impression, and what will not be in your favor. Unfortunately, a person applying for college rarely has an opportunity to gain experience in this sort of work, and usually has to proceed blindly. If you want to get the most mileage out of your essay, you have to hire a professional college essay editor, preferably from a reliable editing service. Such editors have processed hundreds of application essays throughout their careers. As a result, they know exactly how to alter them to impress the admissions committee.
Hire Admission Essay Editing Specialists You Can Completely Rely On
Bettertxt.com has been providing editing service for more than a decade, and the majority of our editors have been with us for a significant portion of this time. Those who still didn't have many years of experience editing and proofreading admission essays and other types of academic assignments. We pay great attention to quality control, making sure that the output of our experts is consistent and continues to meet our high standards. In other words, when you hire a college admissions essay editor from our service, you can be fully confident that the person assigned to your order is going to be highly experienced, responsible, and individually chosen to work on this specific task because of his/her qualifications. Once you have placed an order and transferred the payment, you no longer have to worry about getting your essay into the right shape. From that moment on, it is our job. We will deliver the edited version to you on time.
If you still have any questions left, feel free to contact our customer support using any communication channel we offer. Just like our editors, the support team is always available and ready to answer your questions and help you in any other way. Do not put off getting help from us – let us bring your application essays to the next level!
Why You Should Hire Our College Essay Editing Service to Improve Your Paper
"I have seen dozens upon dozens of services offering to edit and proofread my application essay. Is there any reason to choose Bettertxt.com over any other college essay editing service?" This is probably the question you ask yourself right now, and rightly so! To an untrained eye, it is hard to see any particular difference between different agencies working in the admission essay editing industry. Well, here are a few advantages you get by hiring Bettertxt.com:
We always assign the best suitable editor to work on every individual task. When we receive an order, we carefully study it and go through our entire database of editors to choose the optimal candidate to deal with the task. Things like favorite topics, academic degrees, previous experience, background knowledge as well as many others come into play when we make a decision;
We keep our prices reasonable. If you compare the cost of our services to the majority of other companies working in this industry, you will see that we keep in mind that students usually cannot afford to pay much for editing services, even when they can greatly benefit from them. We strive to keep our prices as low as we can, so that as many students as possible would be able to use them;
We are always online. It does not matter when you ask us for help. Night or day, weekday or weekend – we are always here, ready to help you. Contact us whenever it is convenient for you, and we will answer you immediately;
We meet our deadlines. Writing an admission essay is an extremely time-sensitive task, and you naturally want to get your hands on the final, edited version of your paper in time to submit it for evaluation. We understand it fully well, and our admission essay editing service has made it its primary goal to complete all its jobs on time.